Time : 2023-06-16
In last article, we introduced the concept and common applications of the POI system. This article will focus on the POI system design and product features.
The common design of POI System:
1) Two-way co-channel mode for signal sending and receiving.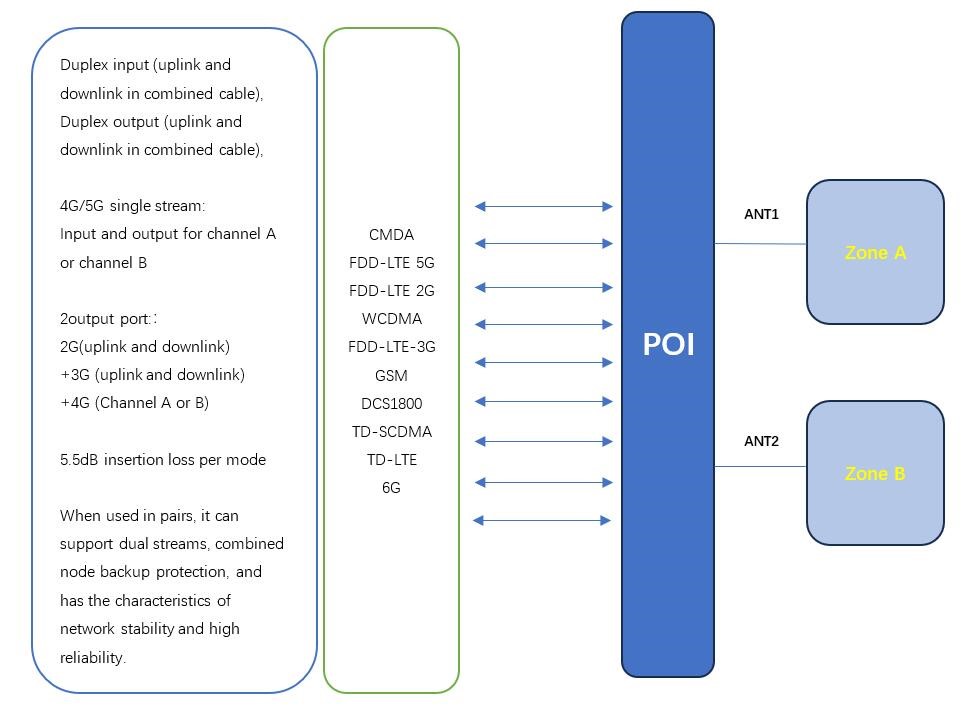 2)One-way split mode for signal sending and receiving.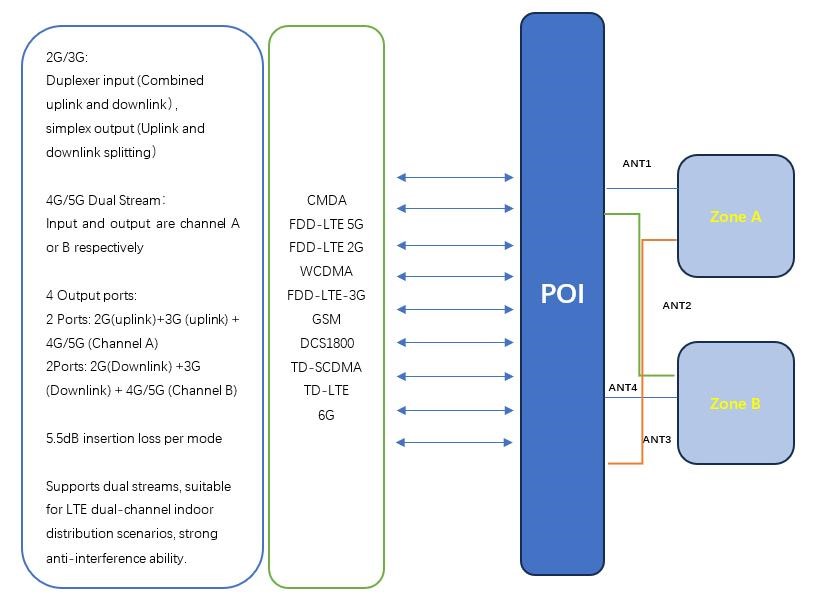 POI system product features:
1. Compatible with multiple systems
Meet DTV, 2G, 3G, 4G, 5G (can support LTE MIMO) and other standard requirements.
2. High power, strong signal transmission capability
Average power at 200W, some custom systems support up to 10000W.
3. Low insertion loss, high isolation
Using the frequency band combiner designed at the interval of each operator, it has the characteristics of low loss and high isolation
4. Low intermodulation, low reflection
We use precision craft manufacturing, to guarantee superior performances of system intermodulation and reflection.
5. High stability, long service life
Our system adopts modular design, which has high sealing performance, and has a service life of more than 20 years.
6. Flexible installation
It allows to install by multiple methods such as wall-mounted, cabinet, and desktop to meet for different environments
7. Green and environment friendly
Appliance of RoHS, REACH Standard.
8. Operating temperature -25 ~ +65℃
The system is designed to meet the working environment of the base station or equipment room.