Time : 2023-08-10
First, let's introduce the main architecture of the wireless communication system, the core network (CN), the radio access network (RAN) and the user terminal (UE), such as a mobile phone.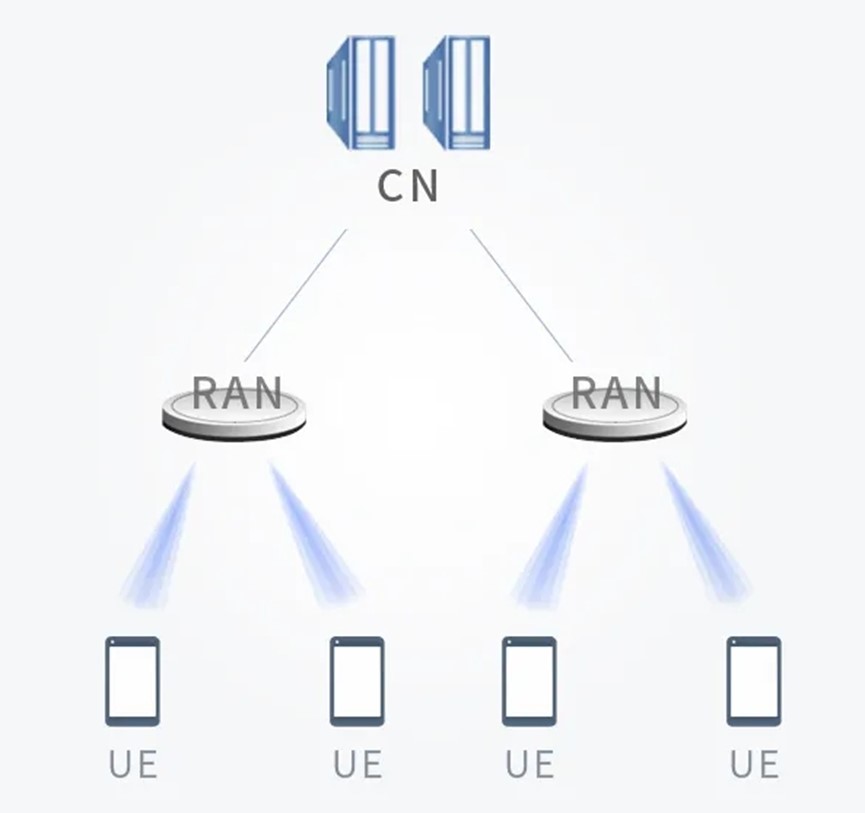 Usually, the core network and access network concepts of each generation of communication technology (1G, 2G, 3G, 4G…) are launched and deployed simultaneously, and the core network has forward compatibility to a certain extent.
This rule was broken to a certain extent when the fifth-generation wireless communication technology appeared.
The 5G system we are currently using is called NSA 5G. NSA is Non-Standalone, non-independent networking.
What is non-standalone networking? It is the 5G access network, which hangs under the 4G core network and works together with the 4G access network.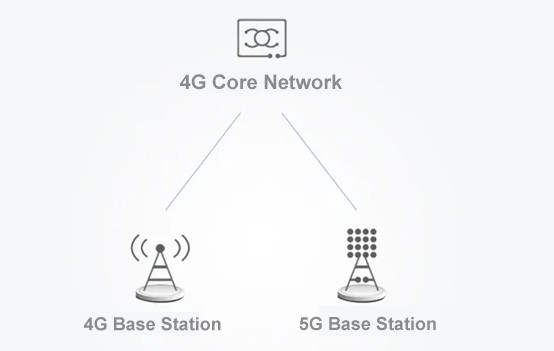 While 5G SA (independent networking), is a more pure and independent networking solution that completely gets rid of the dependence on 4G.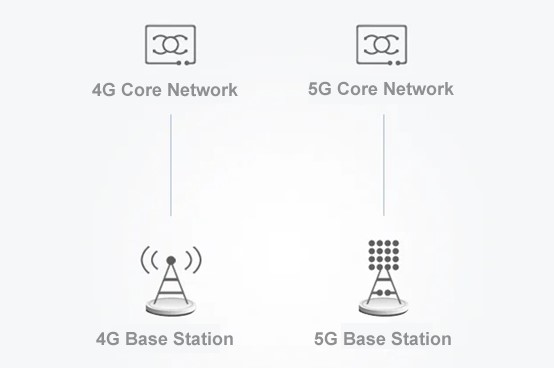 There are mainly two independent networking methods.
Type 1: The 5G core network and 5G base stations are all newly built.
Type 2: Upgrade the existing 4G base station LTE eNB to an enhanced 4G base station e (LTE eNB), and then access the 5G core network.
Remark: "e" means enhanced.
There are mainly 8 non-independent networking methods. That's the main reason why reason why 5G networking is complicate.
Its purpose is mainly to optimize investment and improve the utilization rate of the original base station.
Considering that the era of 5G SA has coming, this article will not elaborate on the way of 5G non-standalone networking. If you are interested in learning more about 5G non-independent networking, you can contact us for more details.
From a technical point of view, NSA is definitely far behind SA, but NSA can use existing equipment to save investment and quickly deploy 5G, which is the key to operators' willingness to use it.
5G SA independent networking is both simple and complex.
Simple means that the networking is simpler and the interaction between network elements is simpler;
Complexity means that the business goals are richer and the control mechanism is more refined.
To sum up, 5G SA is the future direction of operators. In the process of formal commercialization of 5G SA, 5G NSA is only used as a transitional rapid deployment and old-fashioned solution. It will get short-term applications as a foundation for 5G. But eventually, 5G NSA will withdraw to make way.