Today we recommend a high-power coaxial circulator UIYCC4546A, the peak value of this circulator can be as high as 2000W. Low insertion loss, high isolation, small volume, high power handling. Military,space and commercial applications.
---
Due to the diversity of spec, we are unable to display all products.
If you have any parameter questions about frequency, power, insertion loss etc, pls feel free to contact us directly.
Tel: +86-755-83748888
+86-755-25999990
Fax: +86-755-25999959
Mail: sales@uiy.com       sales@uiy.com.cn
---
Model parameters 

Freq.Range:

1000~3800MHz

Peak/AVG Power: 2000/600W

IL.:

0.3dB

Connector Type : N

Isolation:

23dB

Temp.: -40~+85°C

VSWR:

1.2

Dimension LxWxH: 45×46×26mm
Connector Type : Male connector + female connector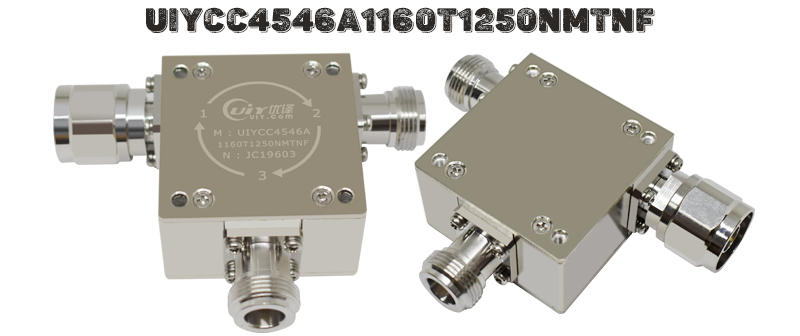 Connector Type : female connector