---
Because of UIY wide products series, if there are unlisted products or questions related to the frequency, index parameter, power, connector type etc., Please kindly contact our online customer services.
Tel: +86-755-83748888            +86-755-25999990
Fax: +86-755-25999959
Mail: sales@uiy.com                 sales@uiy.com.cn
---
UIY Waveguide Isolators provide multiple size options, high frequency band and wide frequency range (2.4Ghz-110GHz.). Meanwhile, we provide flexible customization to project requirements.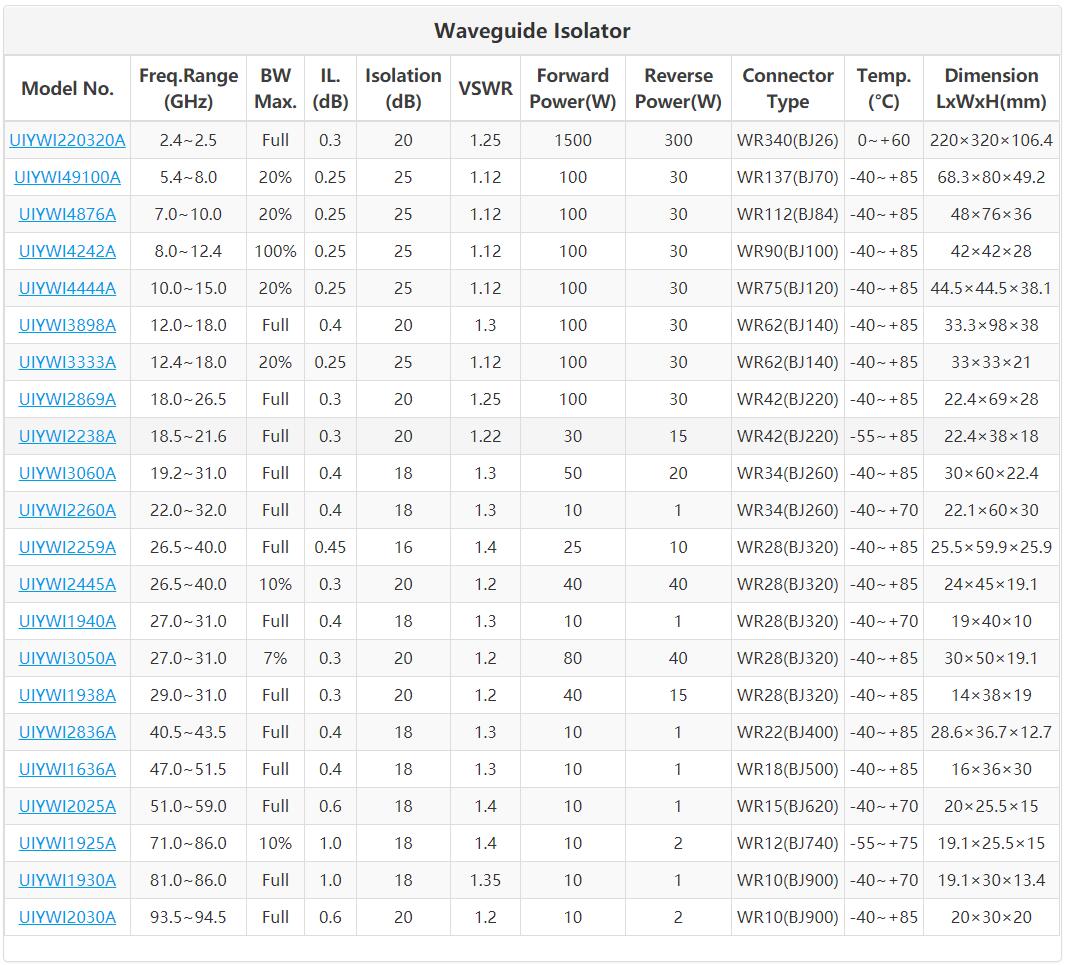 Because there are too many models, please visit UIY official website(www.uiy.com) for the specific parameters of each product. Customers who have inquiries can consult us directly as well.
Below are the specifications of two UIY models for references:
01
Waveguide Isolator: frequency range of 12.4-18GHz, size: 33×33×21mm.
| | |
| --- | --- |
| Model:  UIYWI3333A | Forward Power: 100W |
| Freq.Range: 12.4~18GHz | Reverse Power:  30W |
| IL.: 0.25dB | Connector Type: WR62(BJ140) |
| Isolation: 25dB | Temp.: -40~+85°C |
| VSWR: 1.12 | Dimension LxWxH: 33×33×21mm |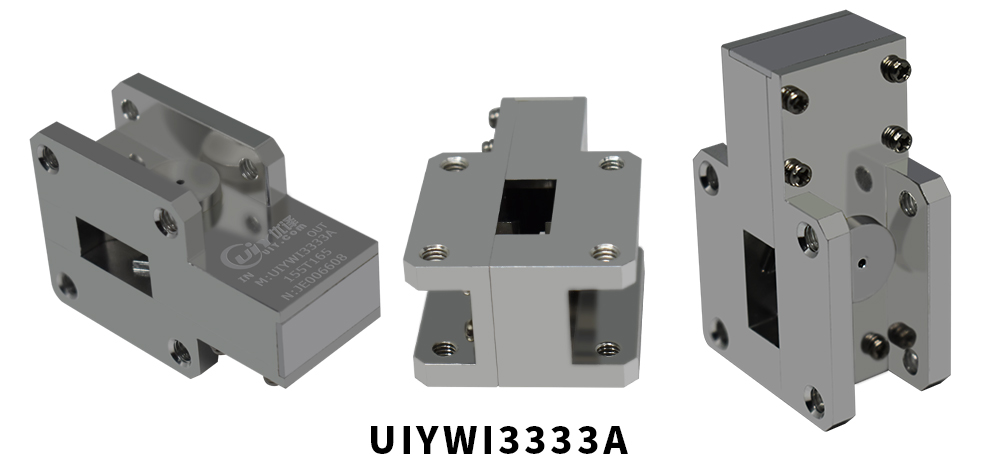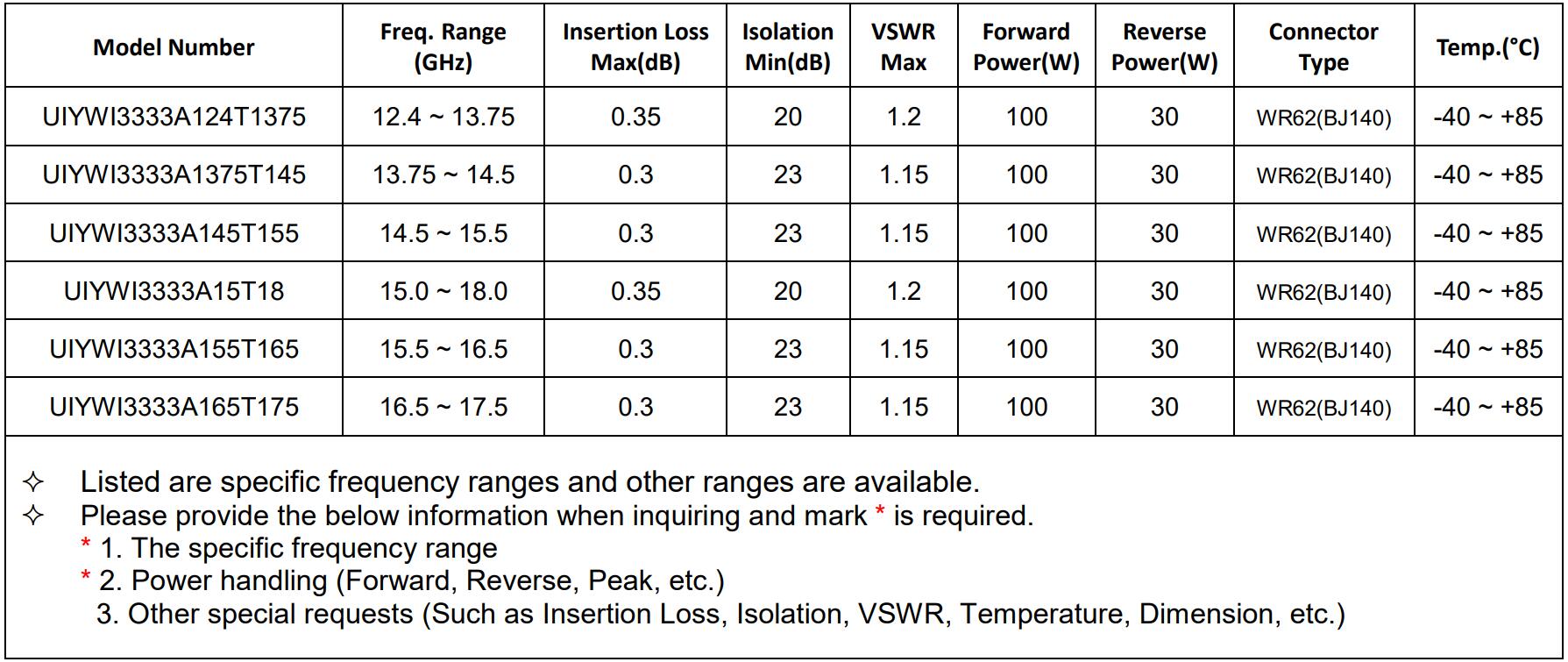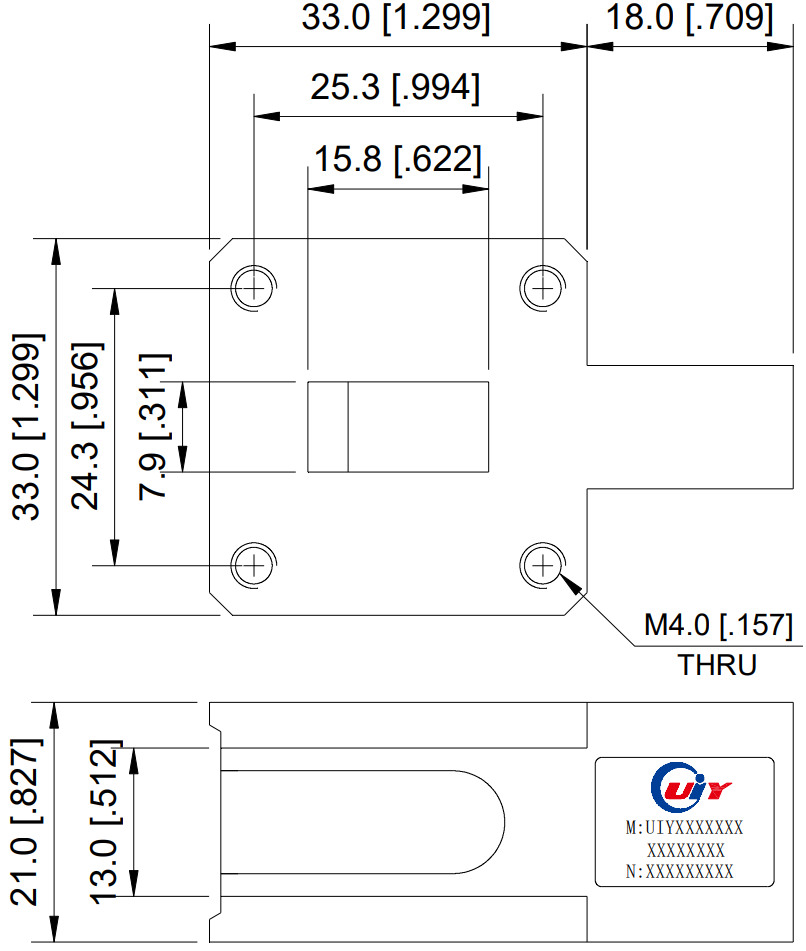 02
Waveguide Isolator: frequency range of 22.0-32.0GHz, full bandwidth, size: 22.1×60×30mm.
| | |
| --- | --- |
| Model:  UIYWI2260A | Forward Power: 10W |
| Freq.Range: 22.0~32.0GHz | Reverse Power:  1W |
| IL.: 0.4dB | Connector Type:  WR34(BJ260) |
| Isolation: 18dB | Temp.: -40~+70°C |
| VSWR: 1.3 | Dimension LxWxH: 22.1×60×30mm |
实物图