Time : 2021-06-10
Dear customers and suppliers,
The Chinese Dragon Boat Festival is coming, according to the State Council Dragon Boat Festival holiday notice and the actual situation of our company, our holiday arrangements are as follows: June 12th~14th, 2021, 3 days in total, and resume on June 15th.
Hope all our customers and employees would know in advance.
If you need customization services or other support, please contact via phone: 0755-83748888, or E-mail: sales@uiy.com, sorry for the inconvenience brought by.
Hereby notify!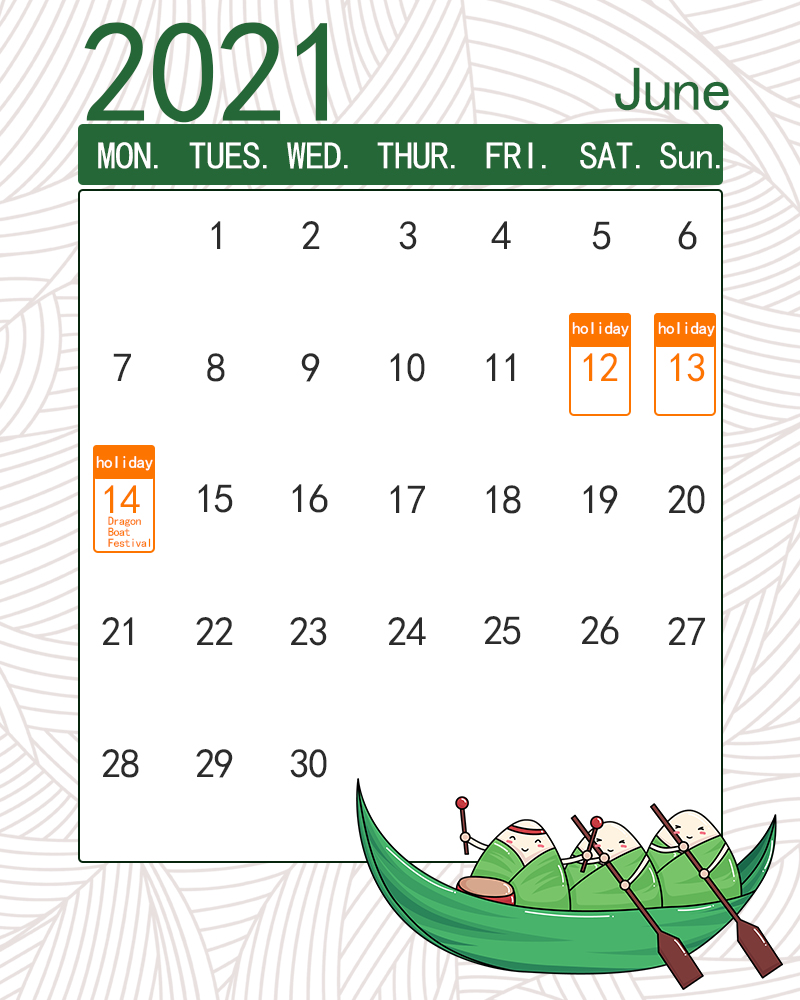 UIY Inc.
June 10, 2021
According to the coming Chinese the Dragon Boat Festival, I would like kindly to remind you that, the package would be delayed during this time. Owning to the Dragon Boat Festival holiday, the number of shipping package is greatly increasing, while the post office and customs will have holiday off during this time, which directly affect the handing time. We appreciate your understanding and patience. You are also welcome to contact us about more solutions.