Time : 2020-06-24
Dear Customer and suppliers,
Dragon Boat Festival is coming, According to the holiday notice of Dragon Boat Festival of the State Council and the actual situation of our company, the arrangements are as follows:
From June 25, 2020 to June 27, 3 days holiday, Go to work on June 28.
We hope that our customers and friends will know in advance. Customers who need to order please contact us in time, So that production can be arranged as soon as possible after the holiday. Holiday period, Our company will suspend all production and delivery arrangements, I apologize for any inconvenience this may cause.
Hereby inform!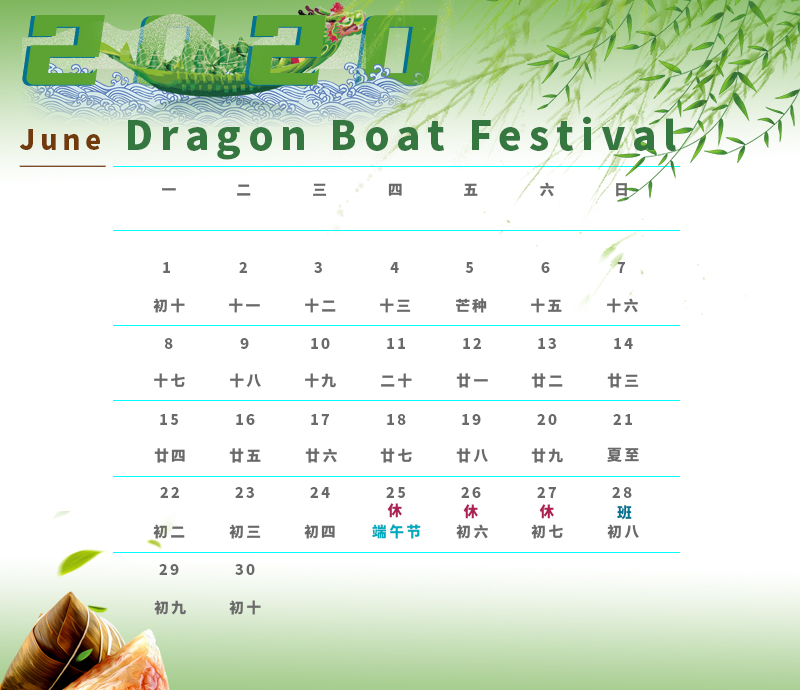 UIY
June 24, 2020