Time : 2022-11-23
The Mengtian Laboratory Module was Docked
Successfully at 9:32(China Standard Time), on 3 November 2022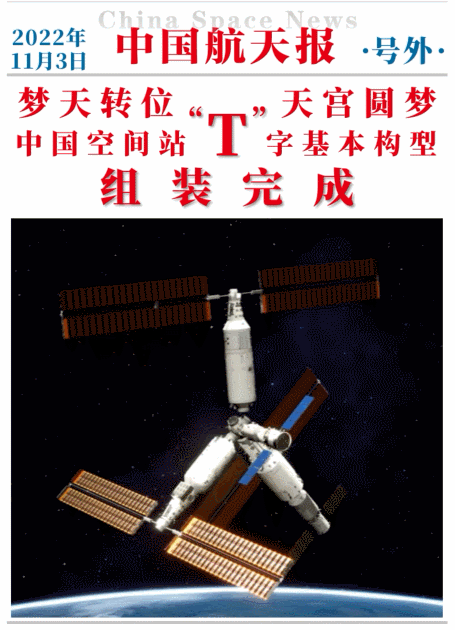 China Manned Space announcement on the Mengtian Laboratory Module- at 9:32 (China Standard Time) on 3 November 2022, the rotation has been docking successfully.
The Mengtian Laboratory Module starting off with the statistic of setting calibrations, secondly, separates with the Tianlong Space Station, following a horizontal plane rotation within an hour. Lastly, docking recur to the side port of the Tianhe Core Module.
Tiangong Space Station's accomplished T-shaped structure on-orbit assembly of the Mengtian Laboratory Module rotation is a key step to build the Tiangong Space Station. The Assembly of The Tiangong Space Station is going to be tested and evaluated as planned.
China is building the 3rd generations of space stations, comparing to the Four Generation space stations in human history currently. It has a mass between 80-100t, possibly expanding into more than 100t mass in the laboratory module, serving period over 10 years via post-maintenance. The Tiangong Space Station is much smaller compared to the 4th generation of the International Space Station (420t type), and it's the most cost-effective to meet our requirements.
The Tiangong Space Station
The Tianhe Core Module
The Wentian Laboratory Module I
The Mengtian Laboratory Module II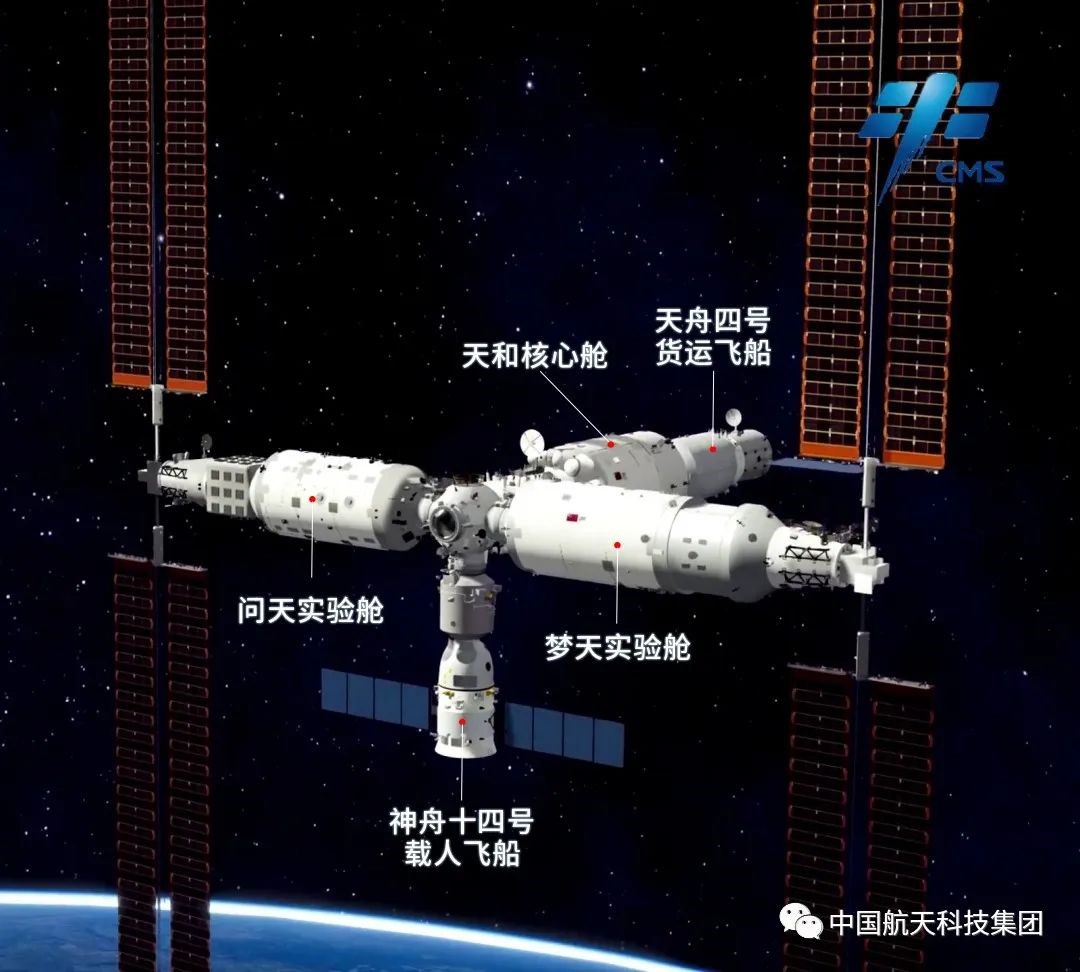 ▲Schematic diagram of the space station assembly (Pic. by CASC)
The Tiangong Space Station has own power supply, propulsion, life-support system and living quarters.
China is the third country following Soviet Union (Russia) and USA, traveled astronauts into space and built its space station.