Time : 2021-12-20
The Drop in isolator/circulator is usually installed on the circuit board, the following is the installation instruction:
Slotting on the circuit board to locate the drop in part. (The depth of the slot depends on the distance from the pin to the ground.)
Solder the pin onto the circuit board (welding temperature <180°).
Do not put too much solder paste, and pay attention to the VSWR match of connection port.
Fix the 4 mounting holes onto the PCB with screws.
Please make sure the bottom is well grounded.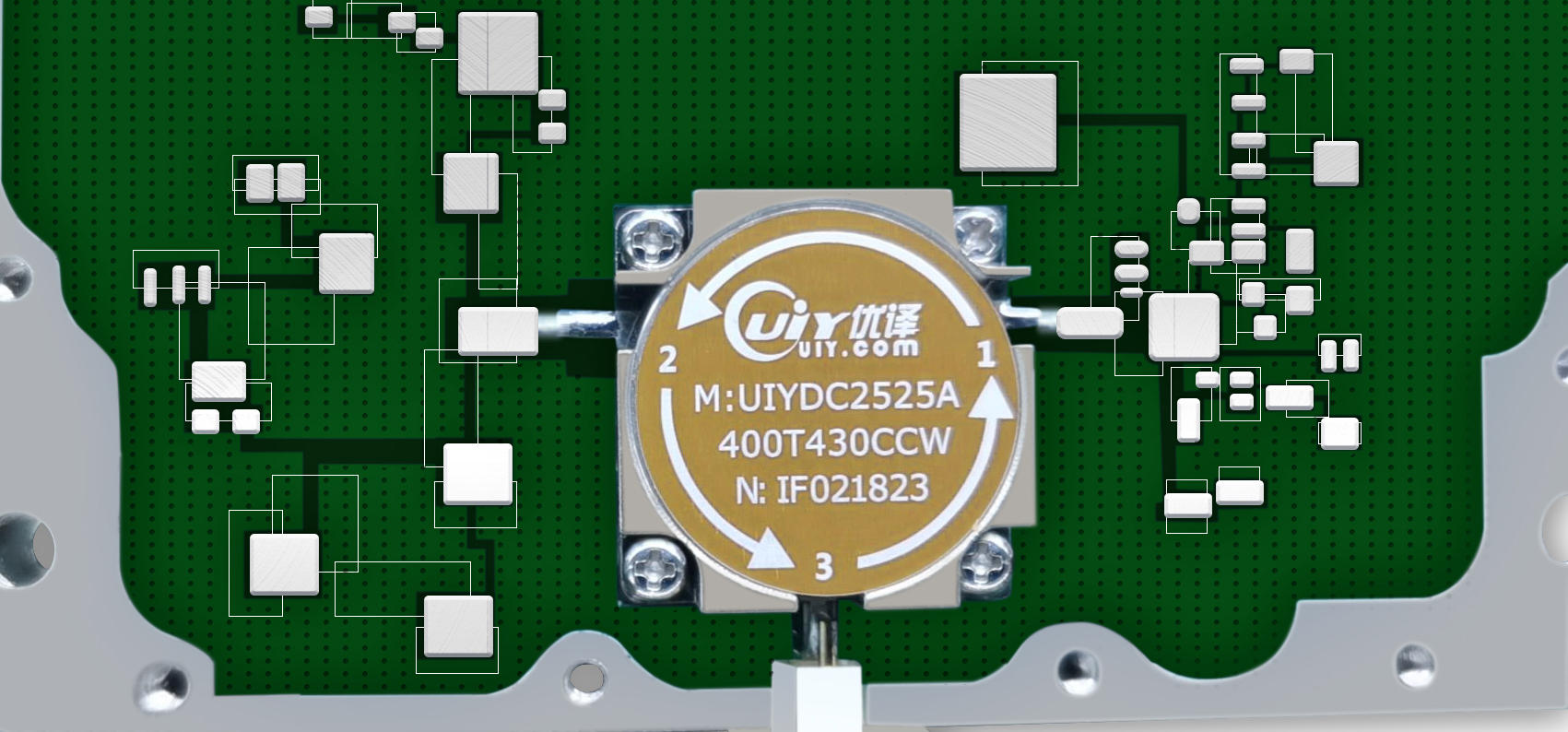 Note: The picture above is just for quick-understanding of  the installation, no any solution provided here.