Time : 2022-01-12
China Mobile and China Radio and television officially signed a cooperation agreement on jointly building a 700MHz wireless network recently.
China Mobile shall provide China Radio and Television a paid 5G base station with 700MHz frequency.
According to the announcement information, the expenses related to the construction, expansion, renovation and alternation of 700MHz wireless network shall be shared equally by both parties, and the ownership of infrastructure shall be equally enjoyed. Both parties have the right to make full use of 700MHz wireless network to provide services to their respective users.
This means that China Radio and Television will soon provide 5G services to users.
As we all know, 5G construction costs huge, while China Unicom and China Telecom do not have independent band construction capacity. They can only keep warm together, jointly build N78 band and share N78 band resources. China Mobile alone shouldered the important task of building the 5G band N41, and the N41 band resources are exclusively enjoyed by China Mobile.
So far, as long as your mobile phone supports two 5G bands, N41 and N78, you can experience a smoothy 5G network.
But now, China Radio and Television has cooperated with China Mobile to jointly build and share N28 frequency band. This means that the N28 band may be officially commercial soon.
The frequency range of N28 is 703Mhz-748Mhz / 758Mhz-803Mhz, which almost coincides with the plan of the Ministry of Industry and Information Technology (MIIT). However, few mobile phones in the market now support N28, including the latest Huawei P40. It is estimated that mobile phone manufacturers will gradually improve in the future. After all, it can really be called an all-Netcom mobile phone if it supports 700MHz network in the future.
UIY 5G Surface Mount Isolator / Circulator N28 band recommendation
Isolator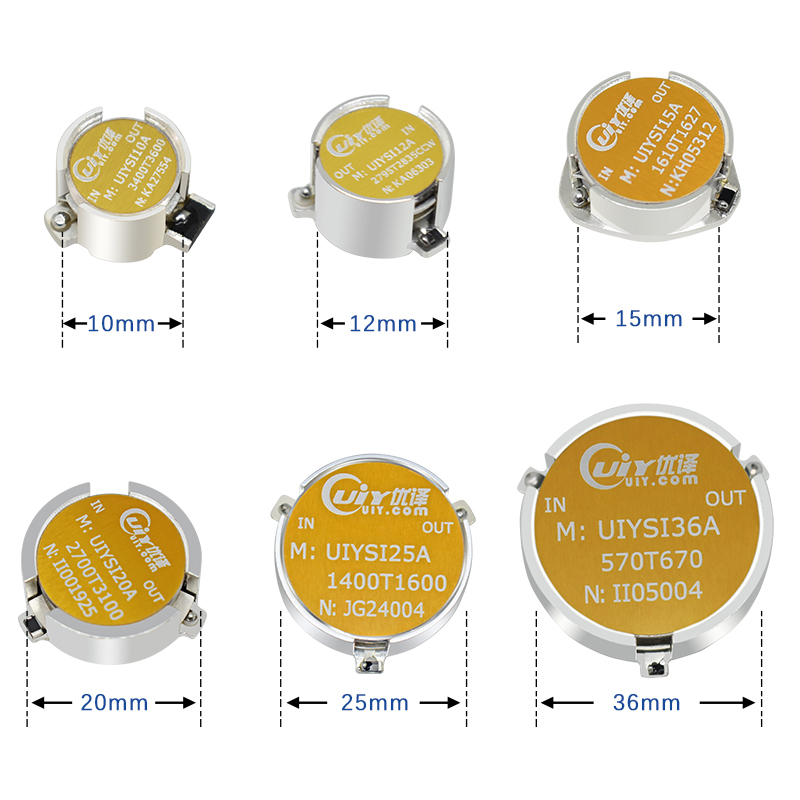 Circulator