As we know, product miniaturization and integration are the general trend of technological development in the world now.As a supplier of microwave devices, UIY has been constantly innovating and improving in this field. Nowadays, our products frequency can cover 10MHz to110GHz. With the launched of 5G small isolators / circulators, we have also taken many steps to improve other products.
Pls refer below information:
2525, S25 series can reach 200MHz
2020, S20 series can reach 450MHz
1919 series can reach 600MHz
1212, S12, S15 series can reach 700MHz.
---
Due to the diversity of spec, we are unable to display all products.
If you have any parameter questions about frequency, power, insertion loss etc, pls feel free to contact us directly.
Tel: +86-755-83748888
         +86-755-25999990
Fax: +86-755-25999959
Mail: sales@uiy.com      sales@uiy.com.cn
---
We didn't display more specs because the frequency can be customized. Pls contact to us, if you have questions.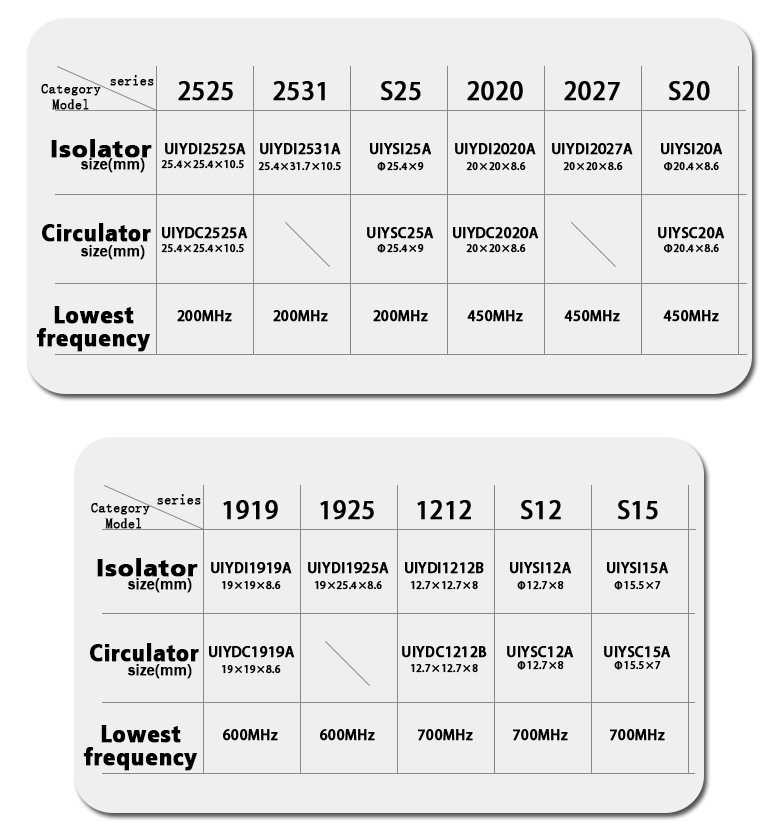 ---
2525,S25 series isolator/circulator:
---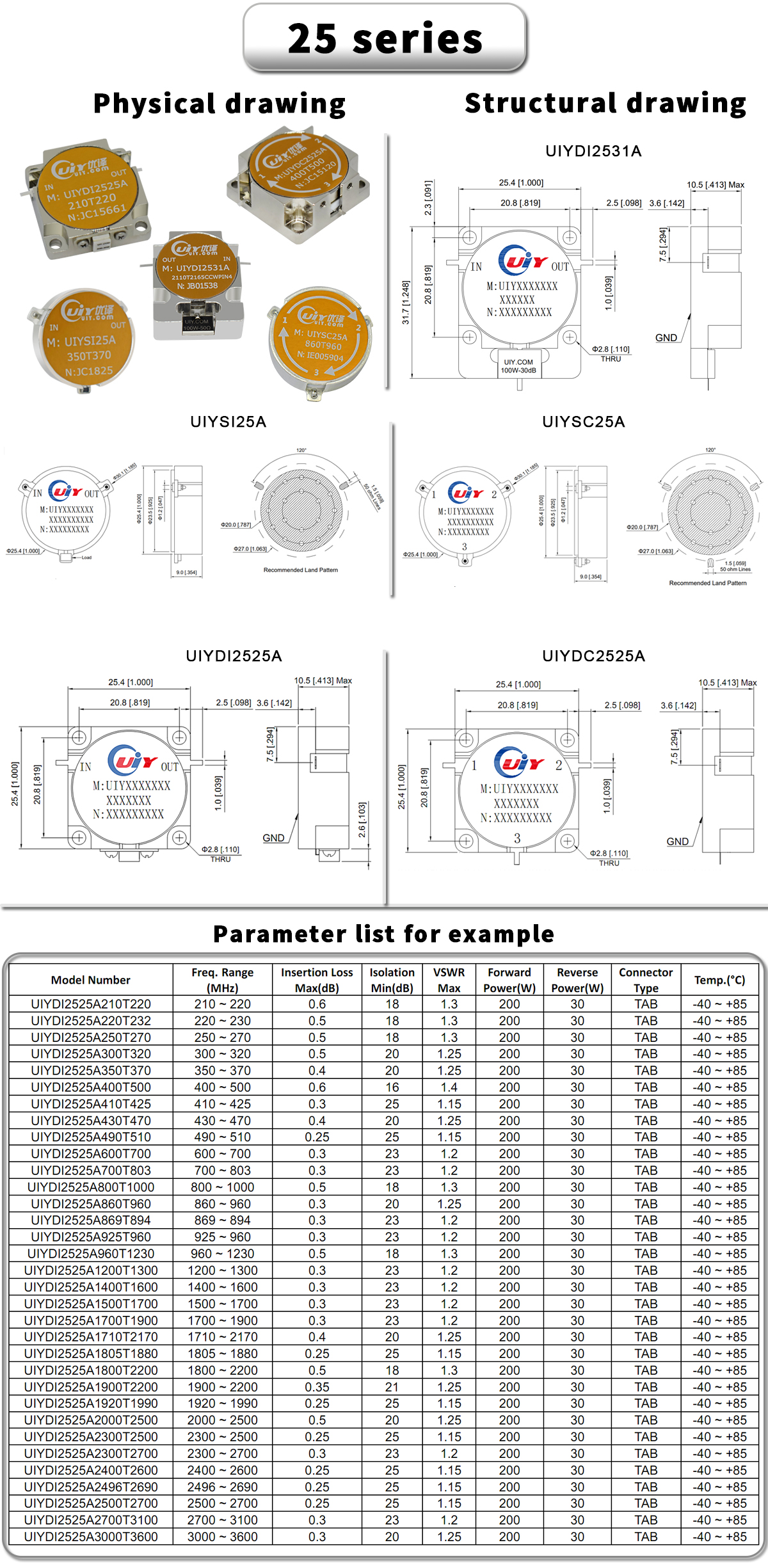 ---
2020,S20 series isolator / circulator:
---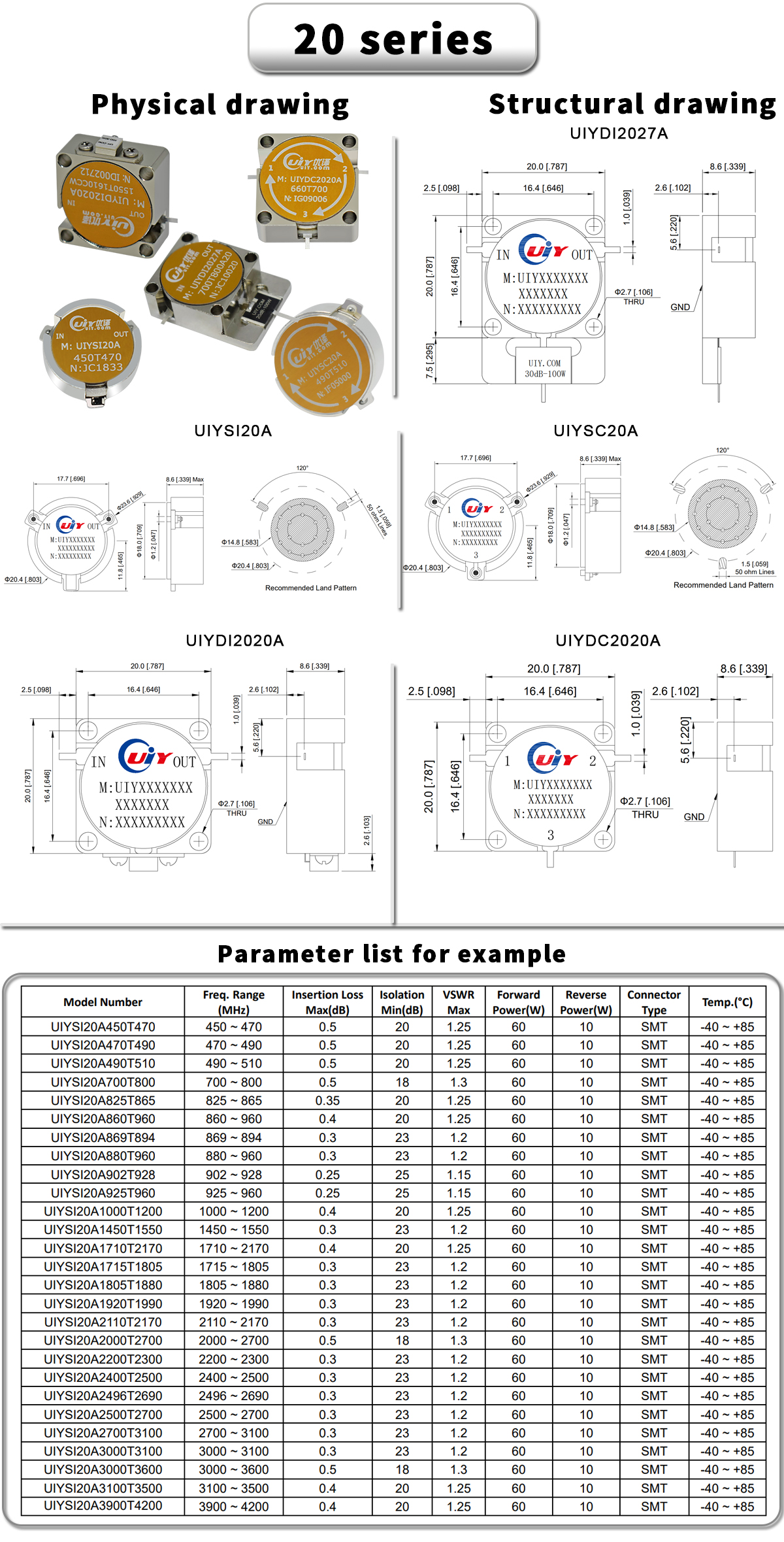 ---
1919,1925 series isolator / circulator:
---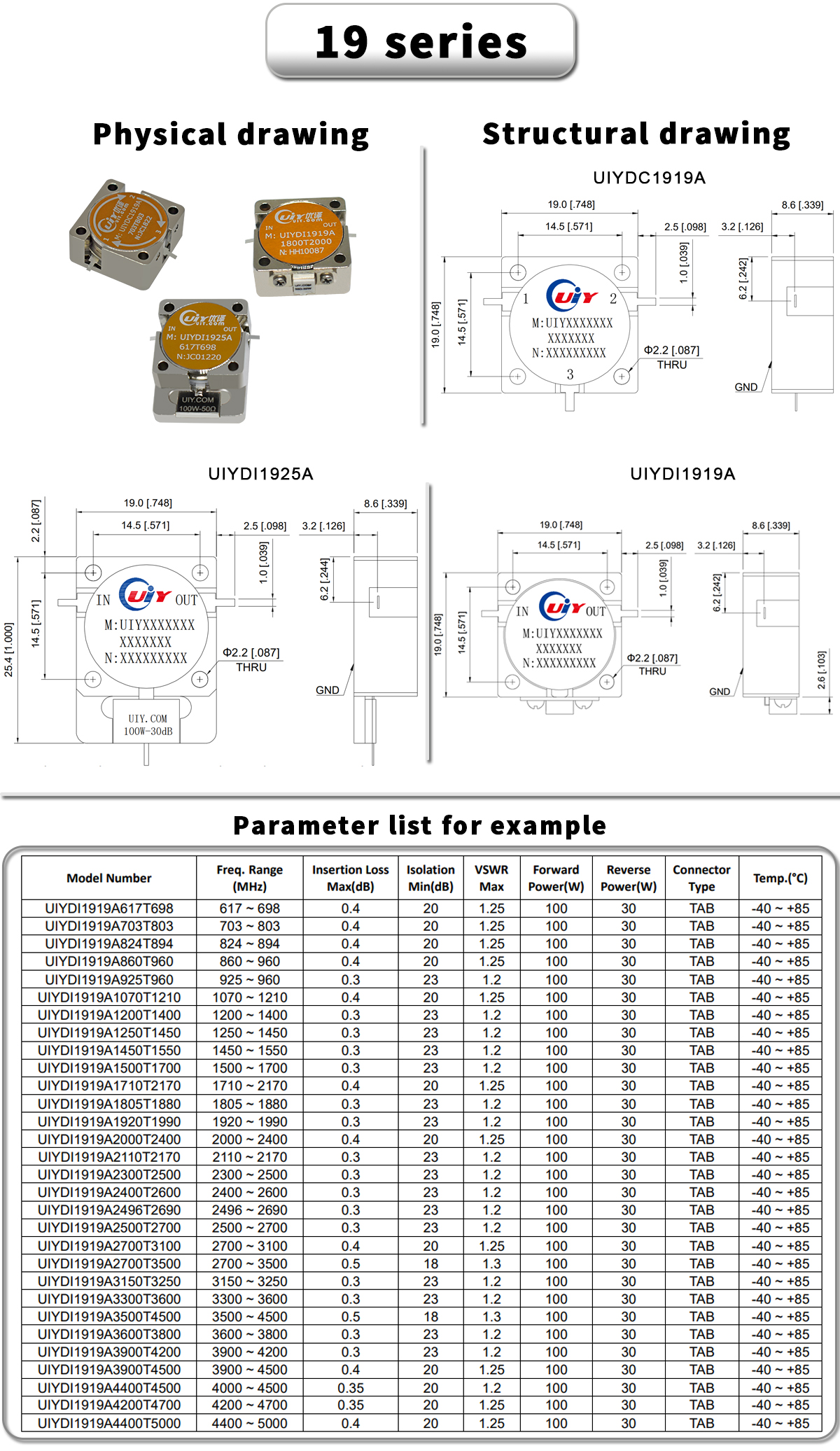 ---
1212,S12 series isolator/ circulator:
---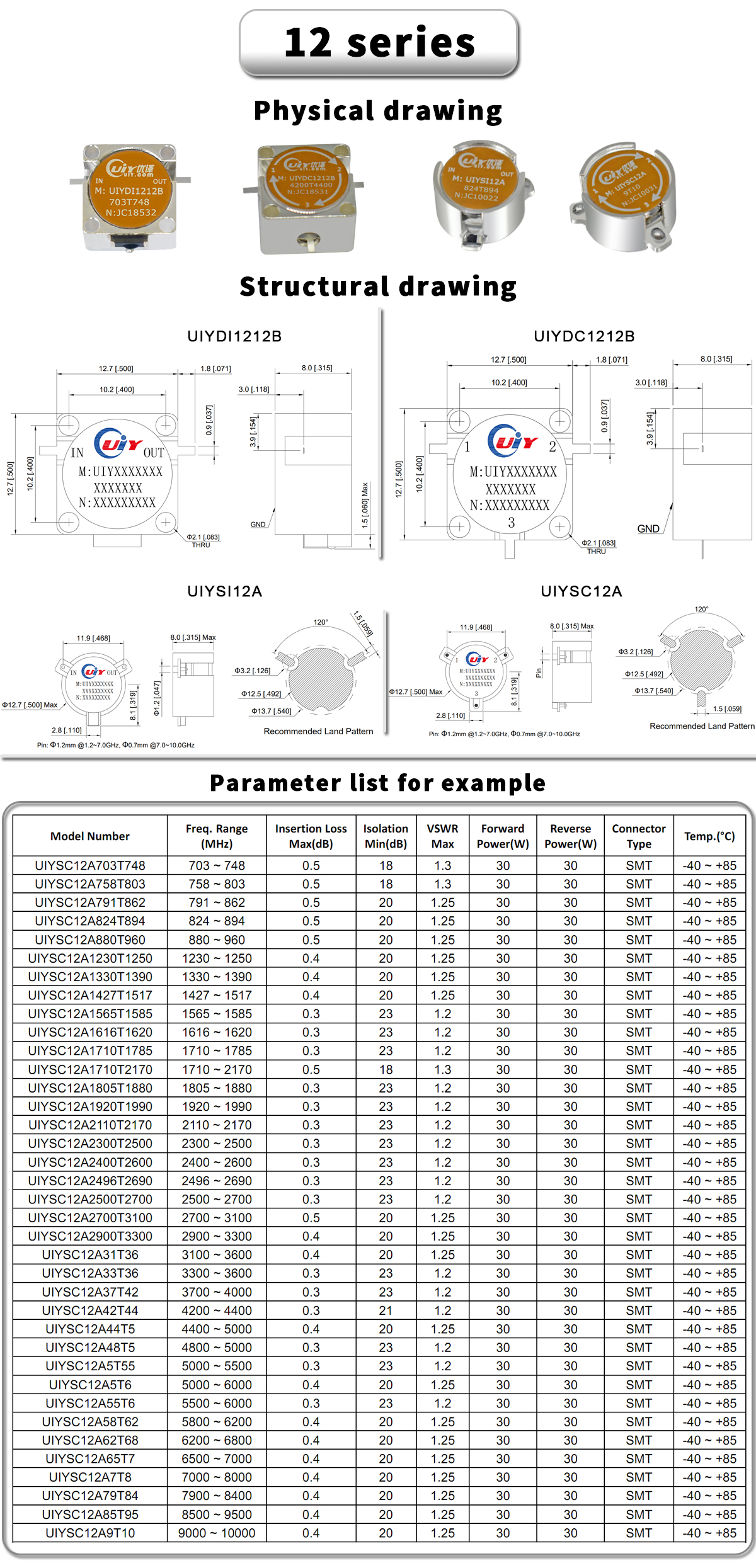 ---
5G frequency band SMT isolator / circulator—SC10/SC9:
---